Size Chart Product For Woocommerce helps you to customize and design the size chart.
Help your customers to select the right product size and make their purchase decision quickly
Size Chart Product For Woocommerce you can choose the available templates of the size chart with specific category ,specific product.
Features: #
Easy to use
Multiple chart add for one product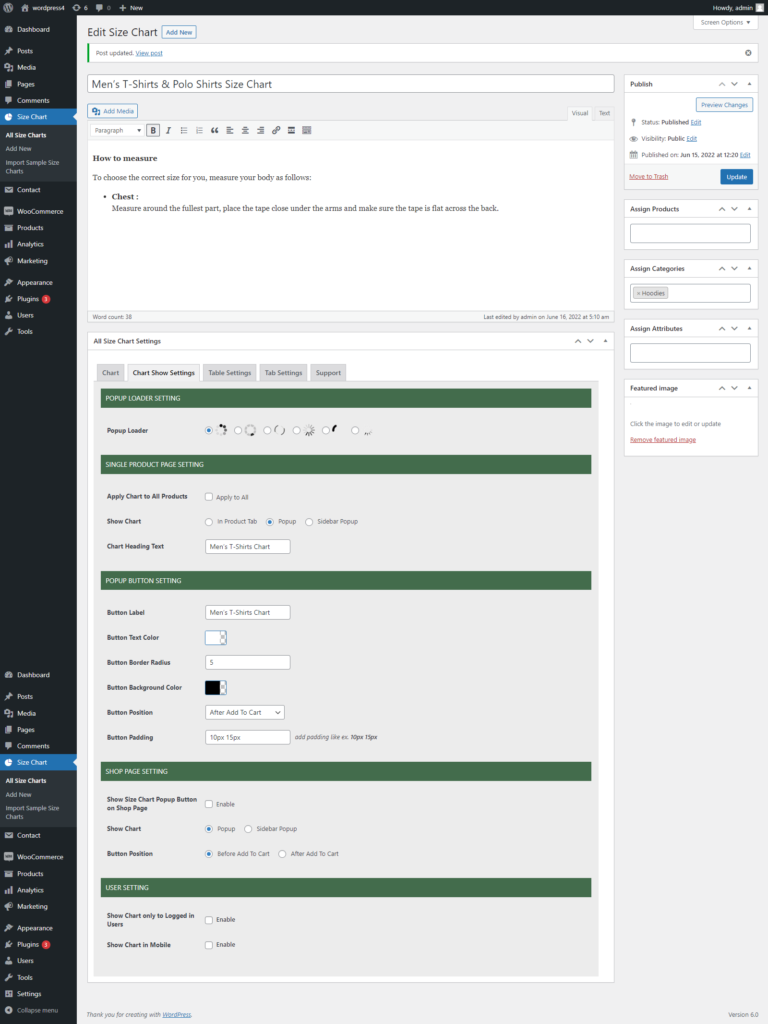 Chart Show Setting: #
Select popup loader.
Enable Apply Chart to All Products.
Select Show Chart and add Chart Heading Text.
Table Settings: #
Table Head Background Color and Table Head Font Color.
Table Even and Odd Color.
Table Data Row Font Color and Table Border.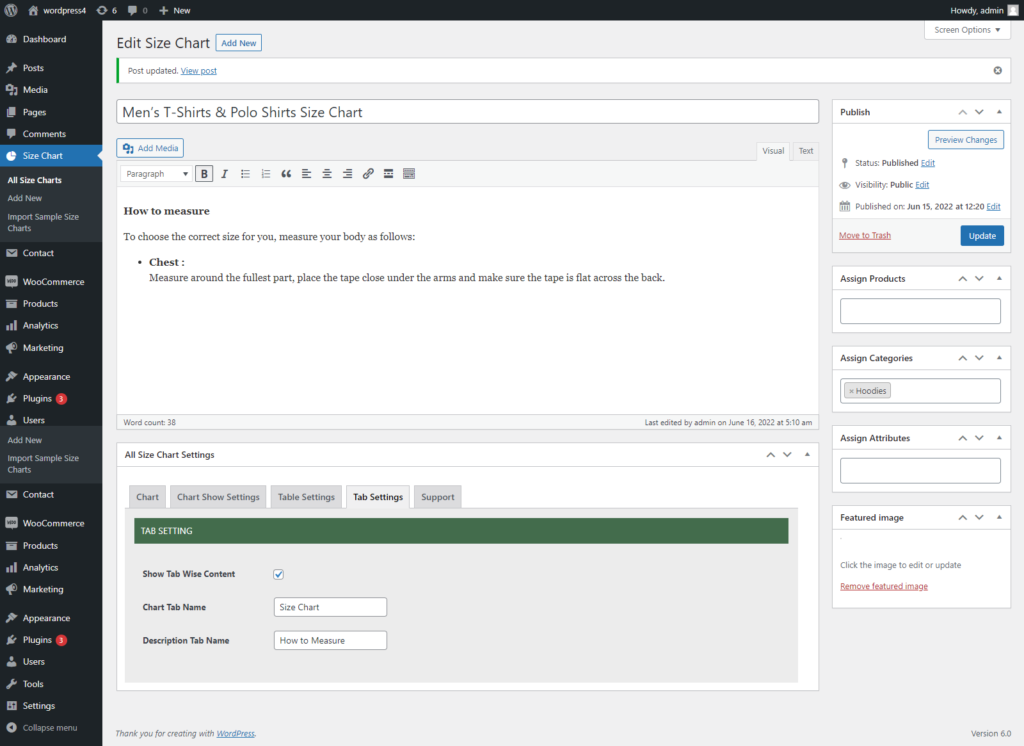 Tab Settings: #
Enable show tab wise content.
Add Charts Tabs Name.
Add Description Tab Name.
Single Product Page in Show size chart button.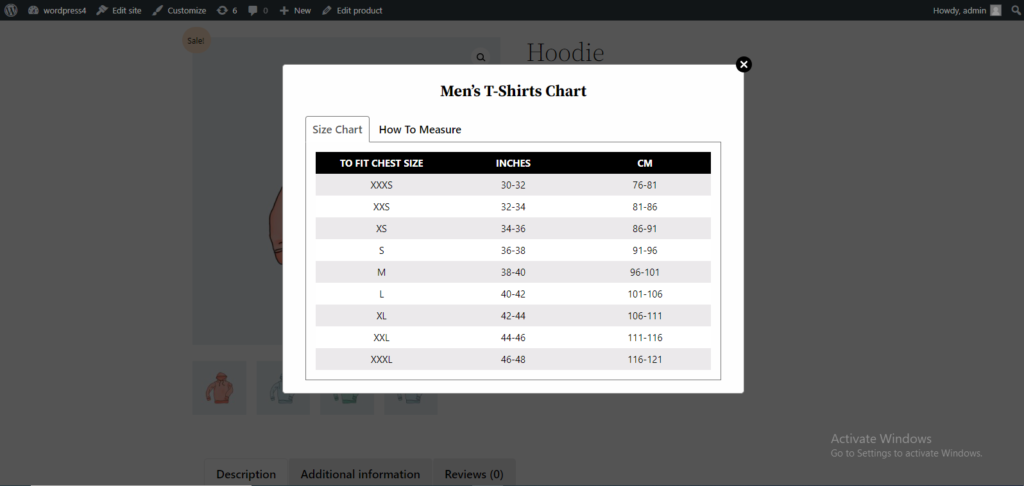 Product Page in Show Size Charts.