Paypal with contact form 7 contact form 7 to payment direct paypal.
Paypal with contact form 7 allow you to setup custom amount with paypal extension to support. Now days Paypal payment gateway is much popuplar and safe for get payment. as well contact form 7 for paypal integrate libary for make best feature in your WordPress site.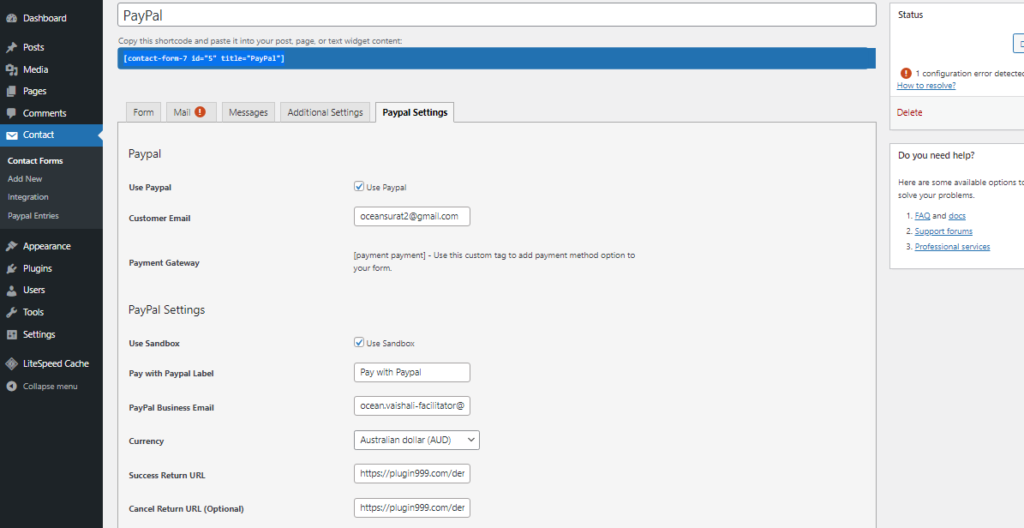 PayPal Settings: #
Enable Use PayPal.
Admin can add PayPal payment gateway to contact form 7.
Enable Use Sandbox.
Add PayPal Label and PayPal Business Email.
Select Currency, Success Return URL and Cancel Return URL
Add Item Description and Item ID/SKU.
Add Custom Amount and Quantity.
Add Text Field Rates and Discount Rates.
Add Dynamic Value.