Code/ Postal code.
you can tell them about the delivery dates of your products before they move towards the buying stage.
Zipcode Checker woocommerce making to how much day in delivery get as well Cash on delivery Available or not into Product Woocommerce.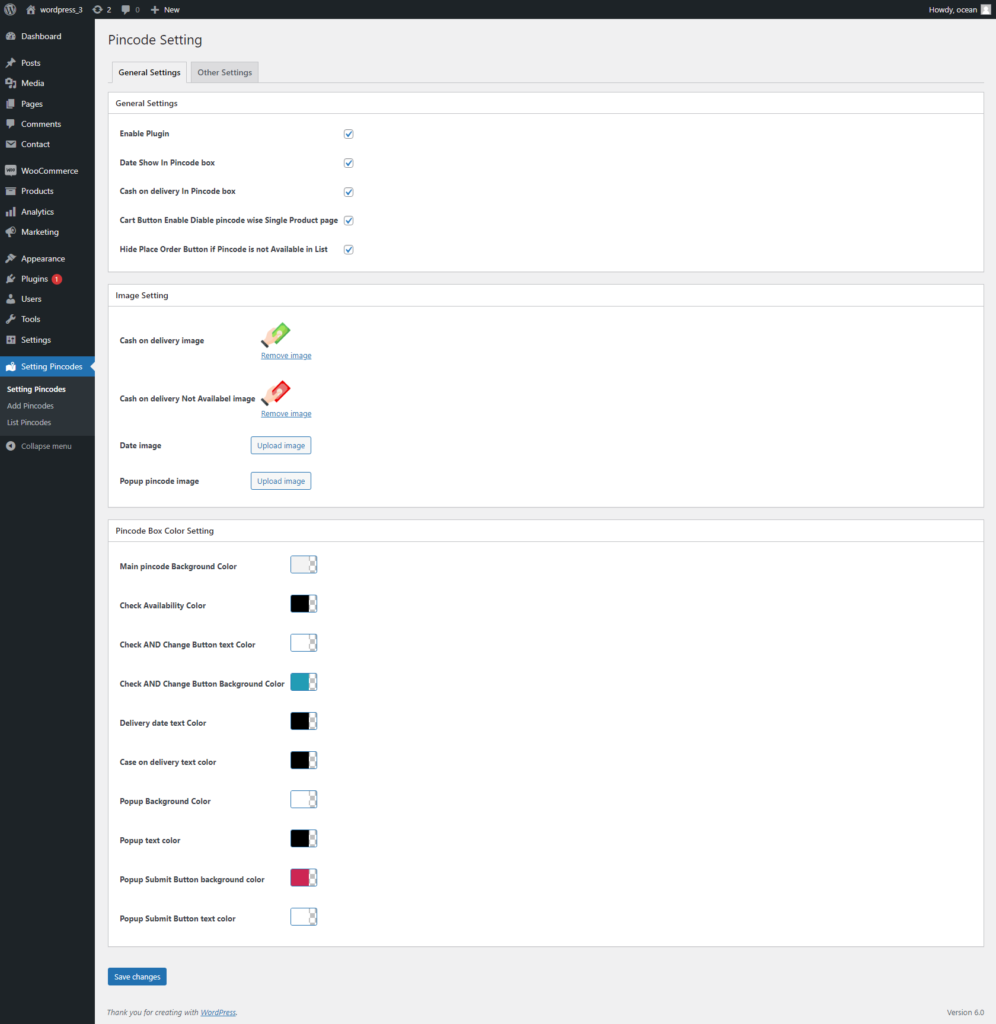 Features: #
Enable Plugin and Enable Date Show In Pincode box.
Enable Cash on delivery In Pincode box and Cart Button Enable Diable pincode wise Single Product page.
Hide Place Order Button if Pincode is not Available in List and PopUp Enable disable.
Image Setting in Cash on delivery image, Cash on delivery Not Availabel image, Date image and Popup pincode image.
Popup Customize Background Color and Text Color.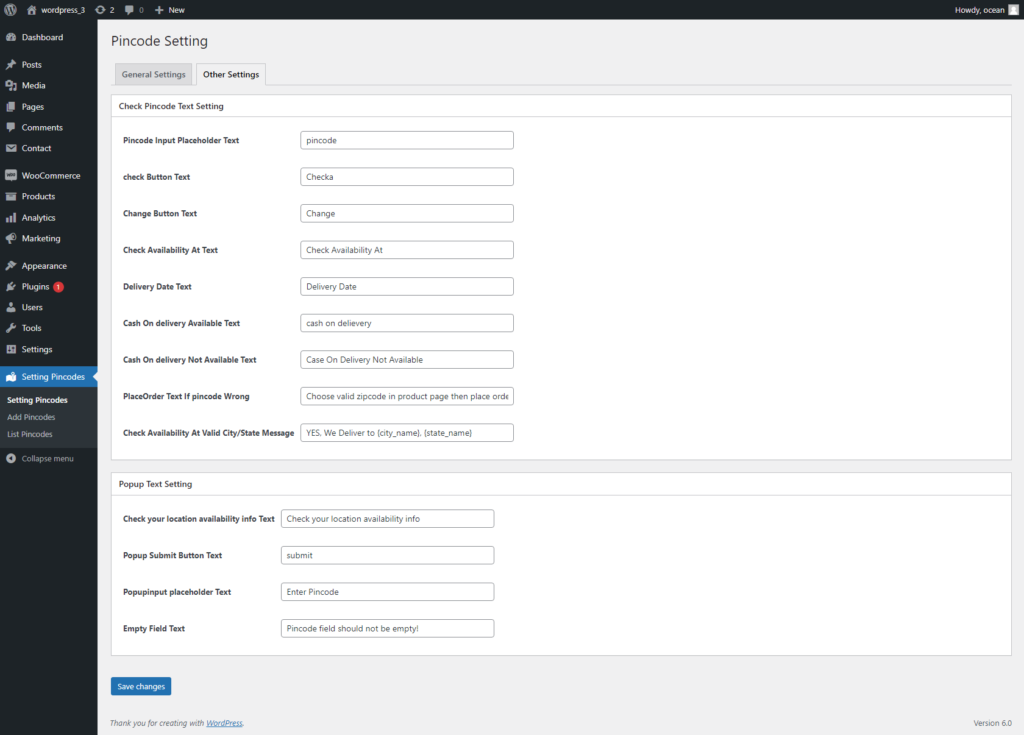 Can You Change Placeholder Text, Button Text, Availability Text and Not Availability Text.
Can You Change Delivery Date Text, delivery Available Text and delivery Not Available Text.
Can You Change PlaceOrder Text If pincode Wrong and Check Availability At Valid City/State Message.
Popup Text Setting in Can You Change text location availability info Text, Button Text.
Can You Change Placeholder Text, Popup Available Text, Popup Not Available Text and Empty Field Text.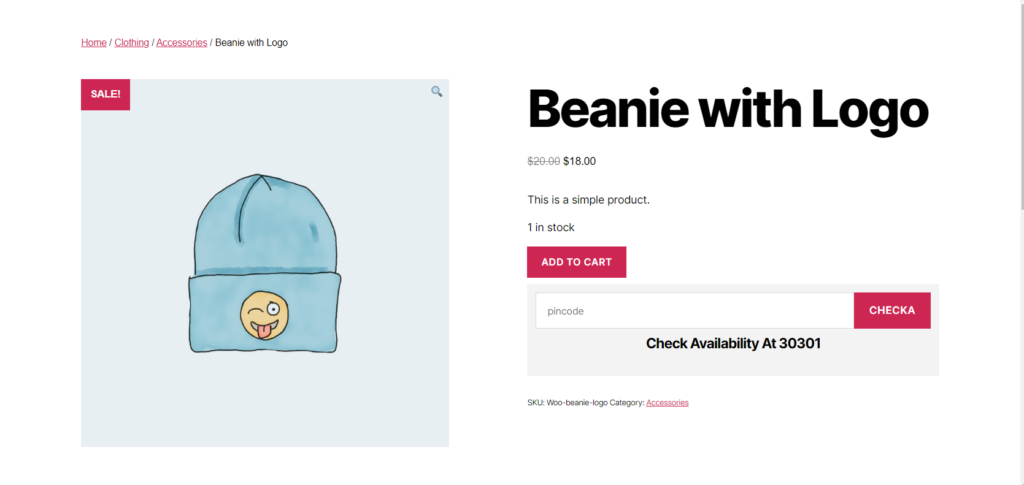 Single Product Page add Pincode.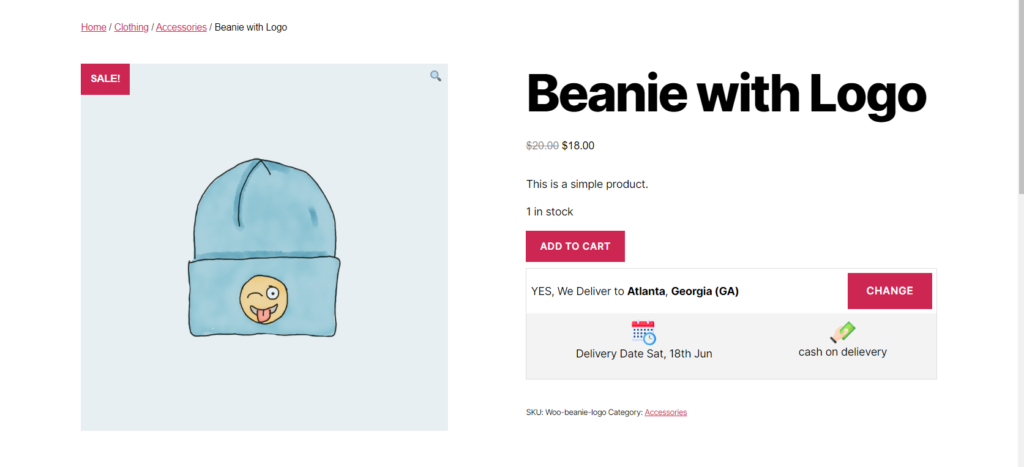 Single Product Page in add pincode and change the pincode.