If you want to add a signature in your contact form 7 then we build a good plugin for it just you need to install and activate that then you can add an electric signature into your contact form 7.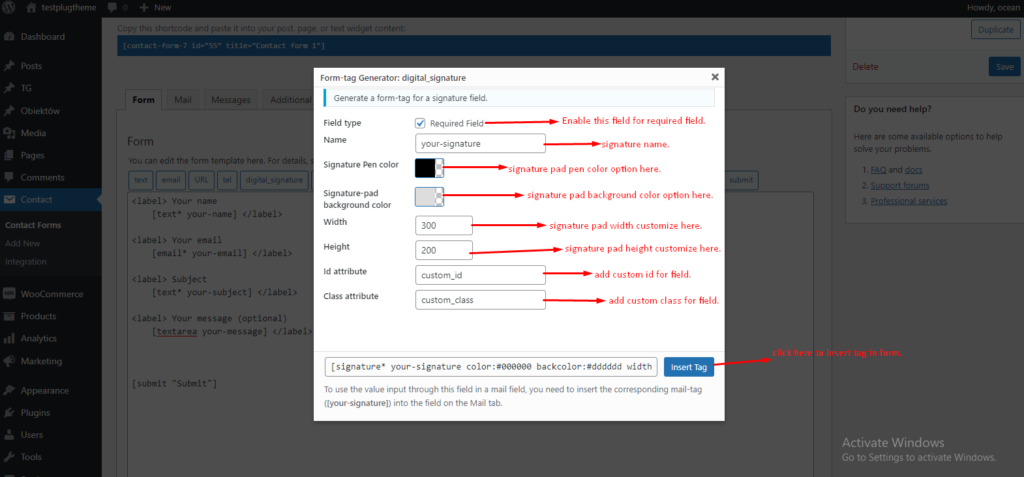 Features #
Easy to use
can add multiple signature pads in your contact form 7
Can change the signature pad background color and pen color.
Signature field is required or not an option.
Customize signature pad width and height options.
Can add a custom class and id in signature pad
open any form then you can see digital_signature button on top.
Draw your signature then you can clear the signature pad
Can add signature field name in File attachments then send signature attachment in the email.
WPML Support
Signature Contact Form 7 allows you to have multiple signatures that can be added to contact form 7.