It's easy to create field range slider to your contact form 7. Range Slider contact Form 7 multiple option on field with New Design. Range Slider contact Form 7 allow visitor to easy to slide number field to make attractive form in contact form 7.
Range Slider contact Form 7 In you can be put custom color as will prefix on left, right so it make more user friendly.
Plugin Feature :
Easy to use
Multiple Slider Allow
Use prefix and postfix
Range Scale enable
Unlimited Number add with step setting
Enable Steps
Custom Values for Slider other range (eg. sunday,monday)
Flexible Mobile Slider
Touch devices support
Cross-browser support. Chrome, Firefox, Opera, IE8+
WPML Support
How do create Range Slider Contact Form 7?
Go to wordpress.org and download Range Slider Field Contact Form 7.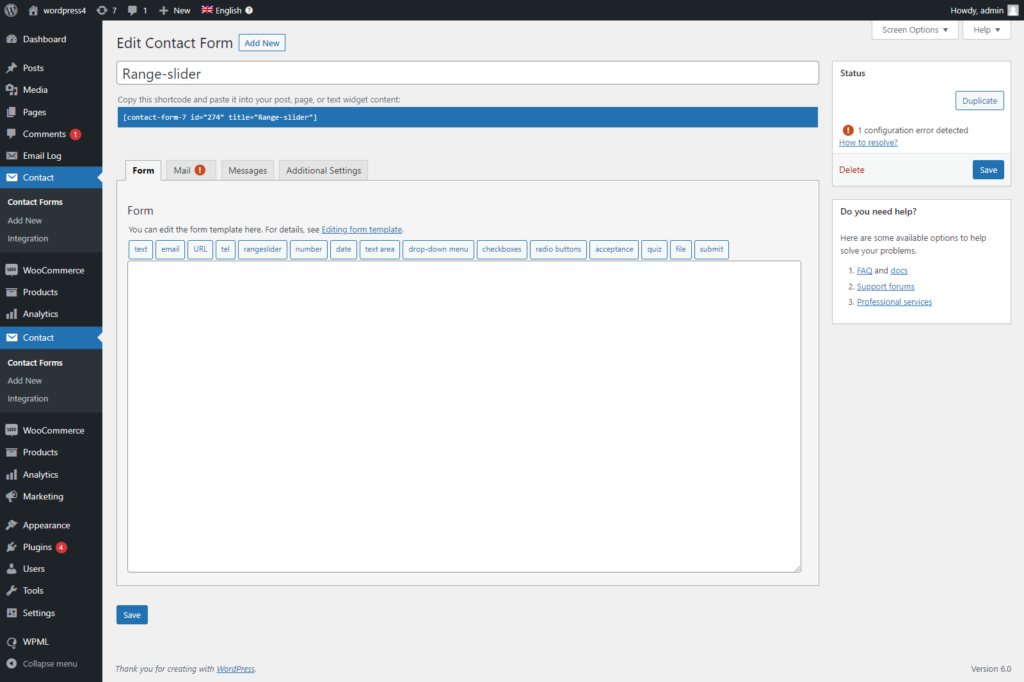 Range Slider Field Contact Form General Setting
Min and Max Value Manage
Enable/ Disable Steps
Manage Prefix position Value
Use prefix and postfix
Unlimited Number add with step setting
Single And Double Handles supported
Range show enable disable
Flexible Mobile Slider
Insert tag in Contact Form 7
Shortcode make like this Contact Form 7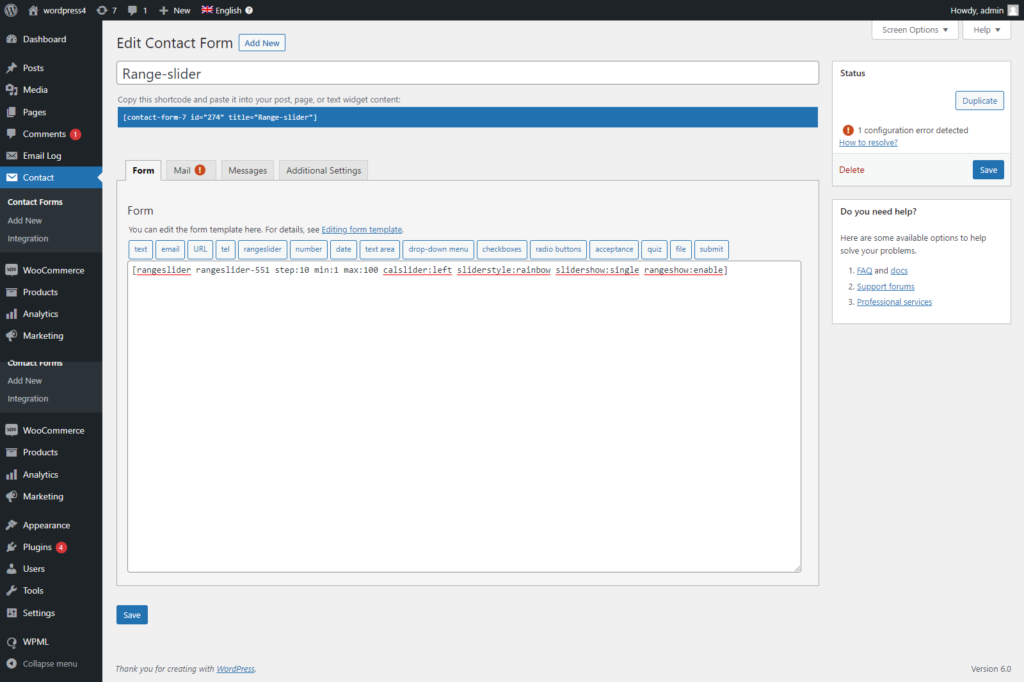 contact form 7 front range slider view