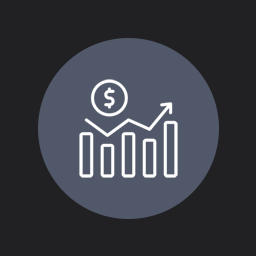 The WooCustom Stock Status plugin helps you to share custom stock status for each WooCommerce product.
If you have multiple products and the stock status changes for any item, the plugin updates the product status automatically. You can even set a custom level for different products and product categories.
WITH THE STOCK STATUS FOR WOOCOMMERCE YOU CAN:
In stock
Available on backorder
(can be backordered)
In Stock Color
In Stock Background Color
Out Of Stock Color
Out Of Stock Background Color
Display Icon
How to show WooCommerce Stock Quantity :
1. Navigate to WooCommerce → Settings → Products → Inventory.
2. Enable 'Manage Stock'.
3. Under 'stock display format' choose how you would like to display the stock  information.
4. Click save changes.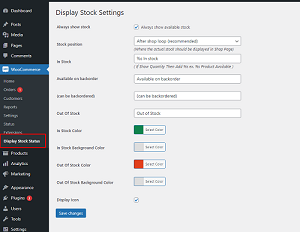 Stock Position : Choose a WooCommerce stock status of either In Stock, Out of Stock, or On Backorder (with or without an option to notify the customer of the backorder status).
In Stock : When customers buy the product, WooCommerce will reduce the number in stock automatically. It will then alert you of low stock levels via email.
Out Of Stock : It will alert change the product to Out of Stock when it runs out.
Stock color : Choose a color for the text in the custom stock status. To select a color, click on the color box to reveal a color-spectrum and select any color from the predefined range.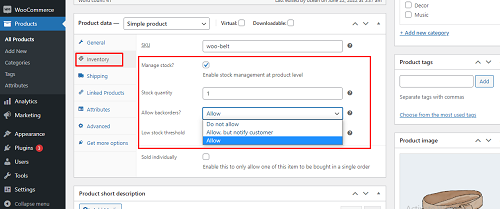 If Stock Management at the Product level is turned on, the following options are available : enter the quantity of inventory, after which WooCommerce will automatically manage inventory and update inventory status : is in stock, is out of stock, or is pre-order of goods. Choose whether to enable pre-order.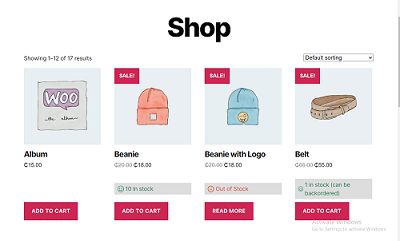 Show Stock : This allows you to display your custom stock status on the shop page.