Contact Form 7 With Stripe allow you to setup dynamic custom amount with paypal extension to support. Simple and easy integrate the Stripe Payment Gateway, configure it for your needs and you are done. When a contact form is enabled with PayPal, and the user submits the form it will send the email as usual, then auto redirect to PayPal.
Plugin Features :
Easy to use
Enable Use Stripe.
Add Customer Email, Item Description, SKU.
Select Use Sandbox
Add Pay With Stripe Label, Live Publishable Key and Secret Key.
Select Currency, Add Success Return URL.
Add Default Text.
Add Price and Quantity.
WPML Support
How to add Addon Stripe with Contact Form 7 ?
Then, open browser tab and follow the next steps:
Step 1 : Log in to the WordPress dashboard.
Step 2 : Go to Contact > Integration.
Step 3 : Click Setup Integration in the Stripe panel.
Step 4 : Paste the publishable key and the secret key into the input fields in the panel.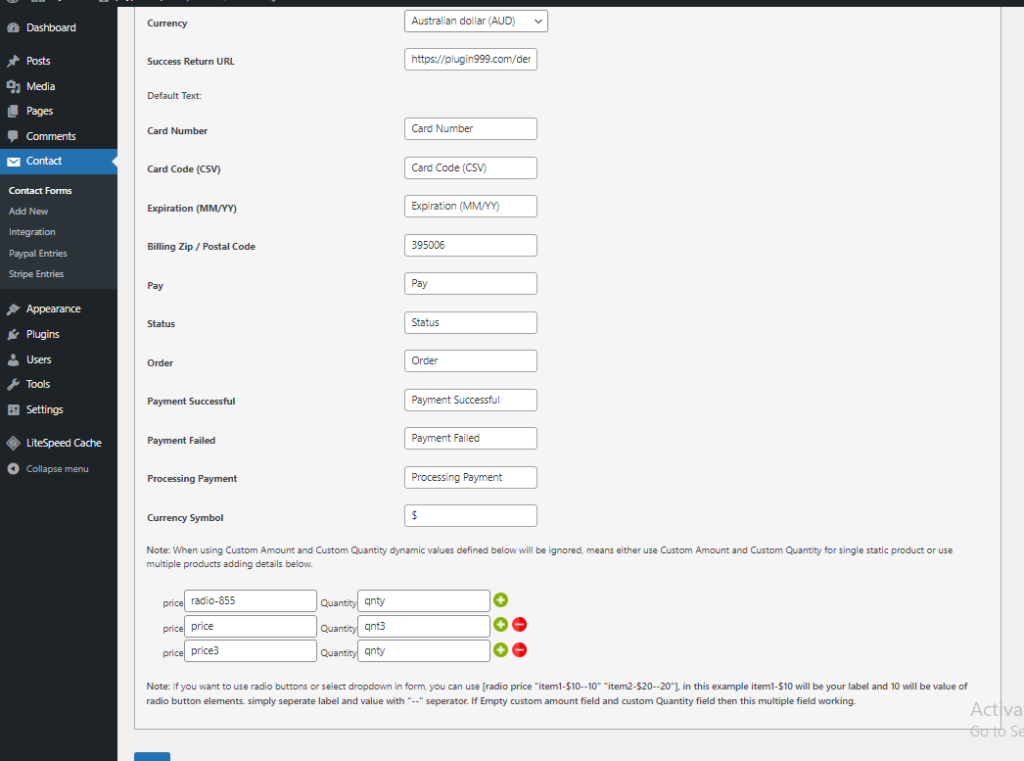 Step 5 : click submit addon stripe contact form 7.