Contact Form 7 is the oldest and most popular contact form plugin. This plugin is absolutely free plugin. contact form 7 can manage multiple contact forms. It's also one of the most downloaded WordPress plugins in the official WordPress directory.
This plugin, contact form 7 the mail contents are easy to customize using markup and The form can be inserted into any post or page using Shortcode.
Features :
You can customize the contact forms
It supports Ajax-powered submitting. It uses WordPress REST API for Ajax submission.
By default, CAPTCHA is supported by Contact Form 7. You can also integrate it with reCAPTCHA v3 easily.
In addition, you can use Akismet spam filtering and comment blacklist to reduce your spam
This plugin is available in 54 languages.
In This Article :
Installing the Contact Form 7 plugin
How to Create a WordPress Contact form 7?
How to Set up Contact Form 7?
Useful WordPress Plugin for contact form 7
Installing the Contact Form 7 plugin :
Step 1 : Install the plugin. And download from the official repository on WordPress.org or search for it straight in your WordPress dashboard.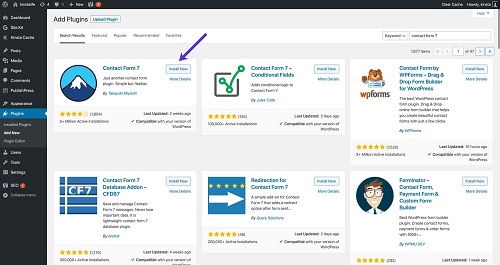 Step 2 : In your WordPress dashboard, select Plugins → Add Plugin from the menu.

Step 3 : Contact Form 7 plugin is displayed, click Install → Activate.
Step 4 : Once it's activated, the New Contact area of your WordPress dashboard.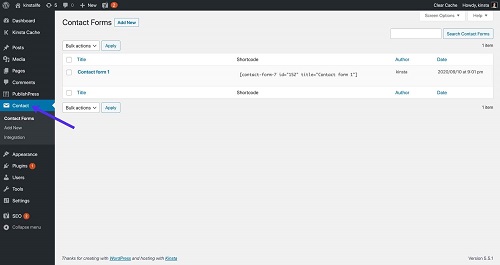 How to Create a WordPress Contact form 7?
Step 1 : In the WordPress dashboard, select Contact form 7 plugin on the left.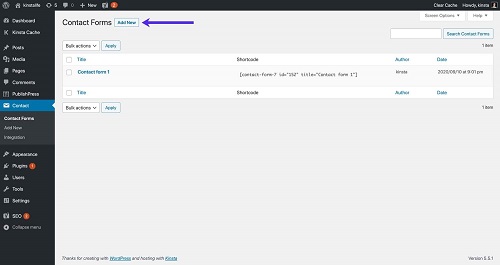 Step 2 : You can click Add New at the top to create a new one. You can view Contact Form 7 to use the form.
How to Set up Contact Form 7?
The plugin will create a basic contact form for you automatically. You can access it by going to Contact → Contact Forms → Contact Form 7.
Step 1. Install and Activate the Contact Form 7 plugin.
Step 2. On the left side menu, select Contact → Add New to create a new Contact form.
Step 3. And the Next Enter the title of the New Contact form.


Step 4. Select the Form and Messaging tabs to make desired changes.

Step 5. Select Save.
Useful WordPress Plugin for contact form 7 :
The Contact Form 7 plugin is the most popular free contact form plugin in the WordPress . Below we have of the better plugin ones.
1.Contact Form 7 Digital Signature I Download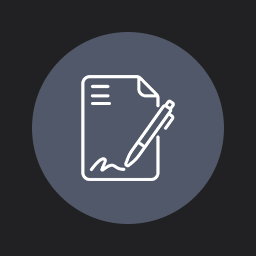 Multiple signature pads can be added to Contact Form 7 using the digital signature feature. Using a Digital Signature users of Contact Form 7 can sign the form using a mouse or a touch screen.
2.Contact Form 7 Calculation I Download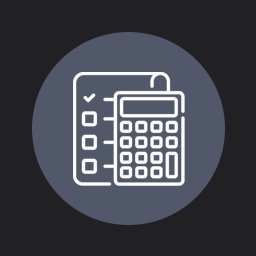 Contact Form 7 Calculator make calculations between each field without reloading its work. It can be making a cost calculator for contact form 7. You can do your form in summation, multiplication, deduction, and division as well as many other formulae.
3.Contact Form 7 Dynamic Field I Download
Dynamic text field for contact form 7 plugin provides a new Shortcode type tag for the Contact Form 7 Plugin. It allows the dynamic generation of content for a text input box via any shortcode.
Add Fields Dynamically Contact Form 7 With it you can access a lot of post information e.g. title, slug, URL, ID, and even custom fields with shortcode values.
4.Popup Message Contact Form 7 I Download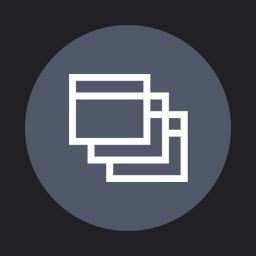 Popup Message open after Contact Form 7 submit plugin will replace default messages shown by contact form 7 with beautiful popup messages. The plugin handles all error messages and success messages with a beautiful popup message.
5.Contact Form 7 Range Slider I Download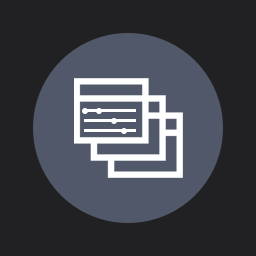 Range Slider Field for Contact Form 7 Responsive design and a wide range of integrated options and tools to design the right slider that fits your purpose.
Range Slider contact Form 7 In you can be put custom color as will prefix on left, right so it make more user friendly.