Custom Post Type List Field are very easy too use for Contact Form 7. Using the Custom Post Type List Field in Contact Form 7 to create a drop-down menu. Woocommerce Product List And Post with custom post list dropdown show in frontend of all product list.
In this plugin, Each form field can be mapped to a using post field. There we provide filter by category, filter by tag, filter by Featured Product, filter by Best selling Product. Available in Woocommerce are the Hide and Show Image option and Image Custom Width.
Features of Post Fields :
Post Type product SKU, Review,Date-time,Slug,category ,meta all allow to add in cf7
Woo Product also add image ,product price and product title
Custom post or post for Date-time, slug, Author, Category tags as well Meta Key which you want
Woocommerce Hide and show Product Price Option available
Order By Date, Order by post ID, Author, Random
Your custom post type support here
Compatible in all major browser
Woocommerce Supported
Allow multiple selections
Dropdow Enable disable
WPML Support
Step : 1
Download Custom Post Type Dropdown Field For Contact Form 7 Plugin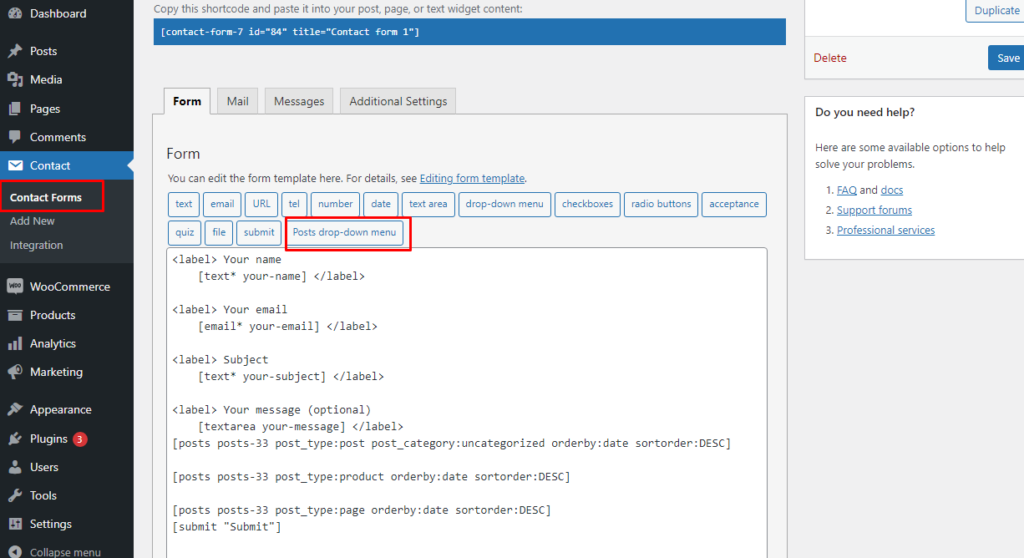 Step : 2
Tag menu and generator settings for Contact Form 7 Custom Post Type List Field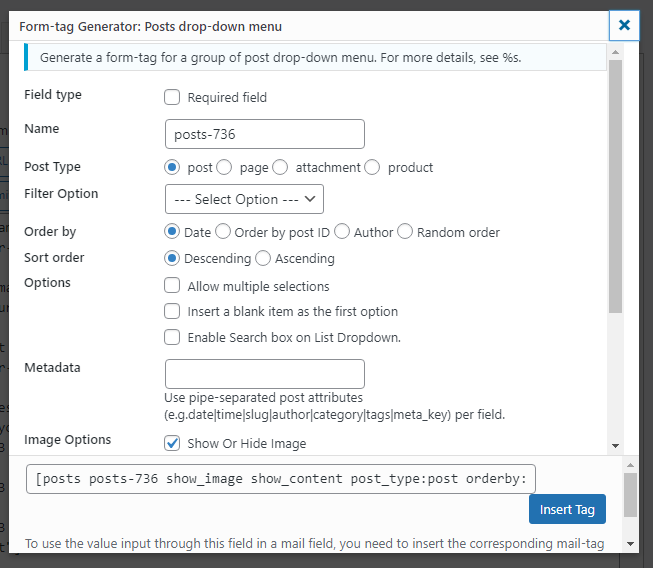 Post Type Field all general setting like product, custom, custom post, page all and with title, color, dropdown, description all enable disable setting.
Step : 3
Then contact form 7 form front view with page, post type